The exotic granite countertops first appeared in Toronto in the 1980s. At the time, they were available in only two colors and most people were not aware of the existence of this naturally occurring stone that was replacing formica quite fast. As the exotic granite continued to gain more popularity, new colors, textures and patterns were introduced over the decades that followed. Today you will be able to find granite countertops in 15 different colors. While you can settle for the muted tones, playing with colorful granite has been found to lead to amazing results. Here are five less known granite colors.
Black – Agatha Black
Black granite can add an endless wave and pattern to your kitchen décor. Yes, there is nothing novel about this color but the results are nothing short of amazing when the countertops are installed properly. The Agatha black granite is believed to have originated from Brazil and is today one of the most sought after granite for countertops. This is thanks to black and white colors that are in the stone. This granite will blend flawlessly with a wide range of materials including stainless steel, natural wood, porcelain, and enamel. With the polished finish, you will be able to use it in the bathroom and also in an outdoor living space.
Blue – Blue Bahia
This is the second most popular granite across the globe. It is also referred to Azul Bahia. The stone is stunning and comes with elite clusters in gold and white. The majority of blue granites are mined in Coastal Africa. The material is a perfect choice thanks to its amazing patterns, waves, and clusters. It is an ideal option for table tops, bathrooms and fireplace surround. Most people pair it with white cabinets to draw the inspiration of coastal kitchens. You can also mix the Blue Bahia with other granites for a more colorful and welcoming bathroom space.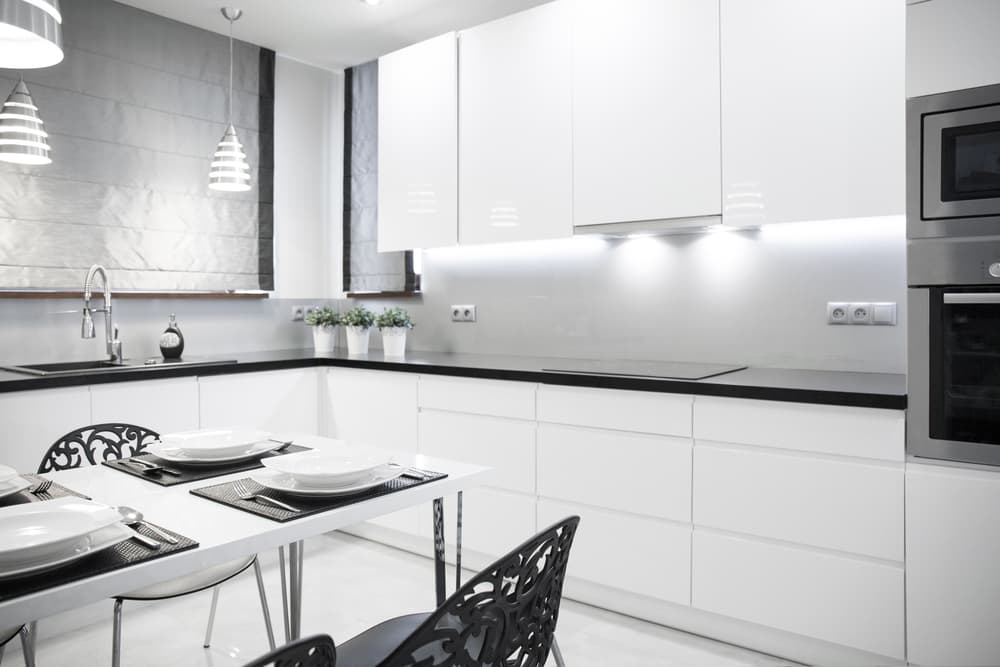 White – Roma Imperiale
These granites can be used to create an amazing focal point. The Roma Imperiale adds the drama and vividness that is needed for a beautiful focal point. This is the ideal choice for fountains, backsplashes, pool capping, countertops, and window sills thanks to its soft muted off-white background that features crisscrossing gold veins. The Roma Imperiale originates from Brazil and is a versatile choice for outdoor and indoor applications. The patterns will blend well with just any décor scheme.
Green – Caribbean Green
This is one of the few materials that can fit in just any part of your house without feeling like they are out of place. The option is, however, ideal for the bathrooms because of the relaxing and calming vibe that it radiates. The material will transform the bathroom instantly into the Caribbean tropics thanks to its calm blue waves and striations in green, blue and beige. The Caribbean Green is ideal for bathroom flooring, backsplashes, shower walls, and countertops. 
Regardless of what you are looking for in your Toronto home, you will achieve it with ease with granite. Granite requires minimal maintenance and comes with many colors to match any décor. Always work with a professional installer when choosing and installing granite countertops.