most popular countertop material in Toronto
Granite is said to be the most popular countertop material in the world. It's especially an excellent choice in busy kitchens. The beautiful color of a granite countertop will never fade. You'll never have to change the counter unless you're tired of it and want to try out something different. At Stonnik, we work with you to identify the best granite countertops Toronto for your space. We'll make sure this simple addition boosts the overall value of your property.
Why granite countertops?
Granite is a popular material used in manufacturing countertops due to its durability. This material can maintain its attractive appearance for a long period of time even when heavily used. Granite is also easy to maintain since it is a non-porous material. You don't have to worry about problems like bacteria contamination with a granite countertop. It's also heat and stain resistant which makes it an excellent choice in kitchens. While granite countertops don't come cheap, many property owners invest in its ability to last for generations. It's a countertop that you're sure you'll not have to remodel anytime soon.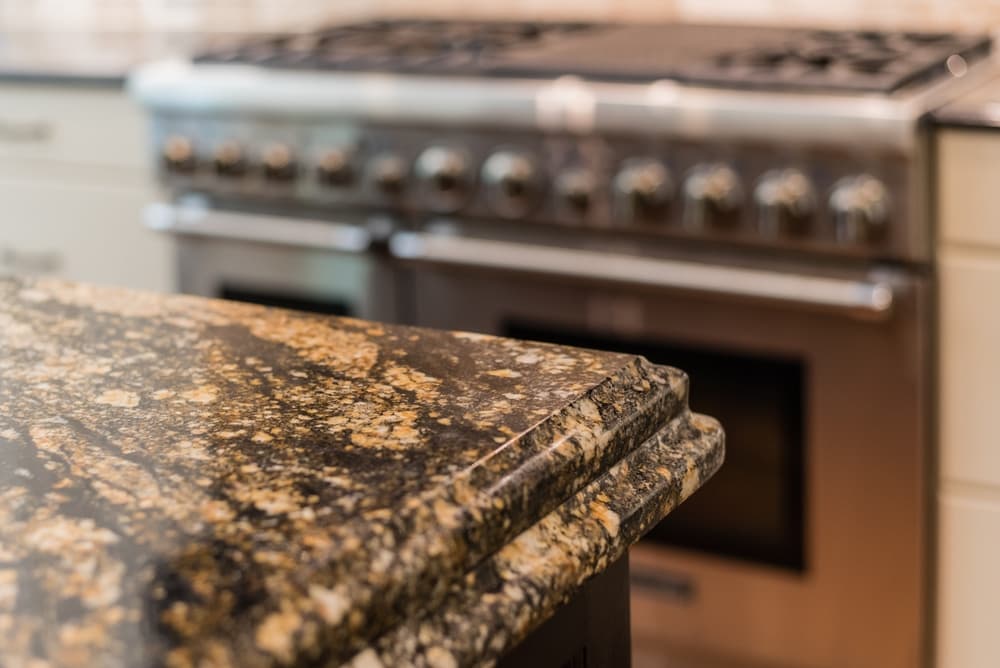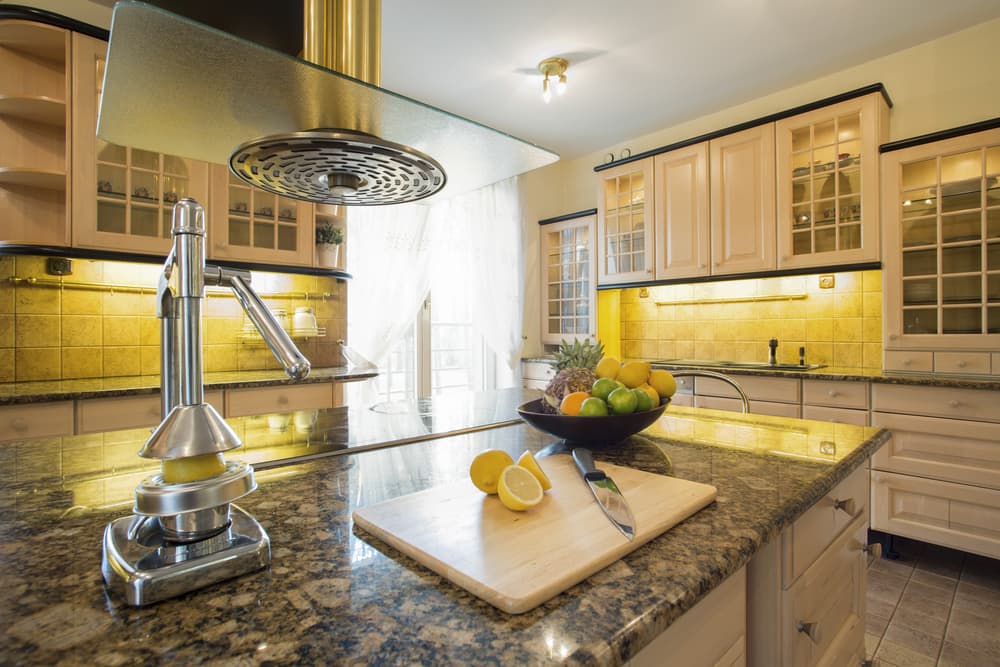 How to maintain granite countertops?
Granite countertops can be treated and sealed to provide additional protection. Sealed and unsealed countertops require different forms of care and cleaning. The best way to maintain the attractive look of any countertop is to clean off spills as soon as they happen. When cleaning, use a soft cloth or sponge that will not scratch the countertop.
If you need to remove tough stains, avoid using harsh soaps and instead, use stone cleansers which are available in the market. Frequent cleaning with warm water will keep the stone from looking dull. Avoid placing hot pots and pans directly on the granite countertop. Even though the material is heat resistant, it's still advisable to use hot pads and trivets to avoid direct contact with extreme heat.
Choose from a range of colors and designs
One of the main advantages of granite countertops is the fact that they come in a myriad of colors and designs. Granite can also have different finishes like glossy and matte. The finished
granite countertop will appear glossy and extra smooth. Matte granite countertops, on the other hand, aren't slippery. Most homeowners prefer matte because it hides the flaws in stone better. However, matte granite finishes are easier to clean up when resealed.
You can also choose granite countertops with a suede or leather finish. The leather finish is soft to touch but is likely to require more maintenance just like the matte finish. Granite countertops are available in numerous color variations such as beige, brown, white, yellow and green. It's easy to find a color and finish that best complements your home design.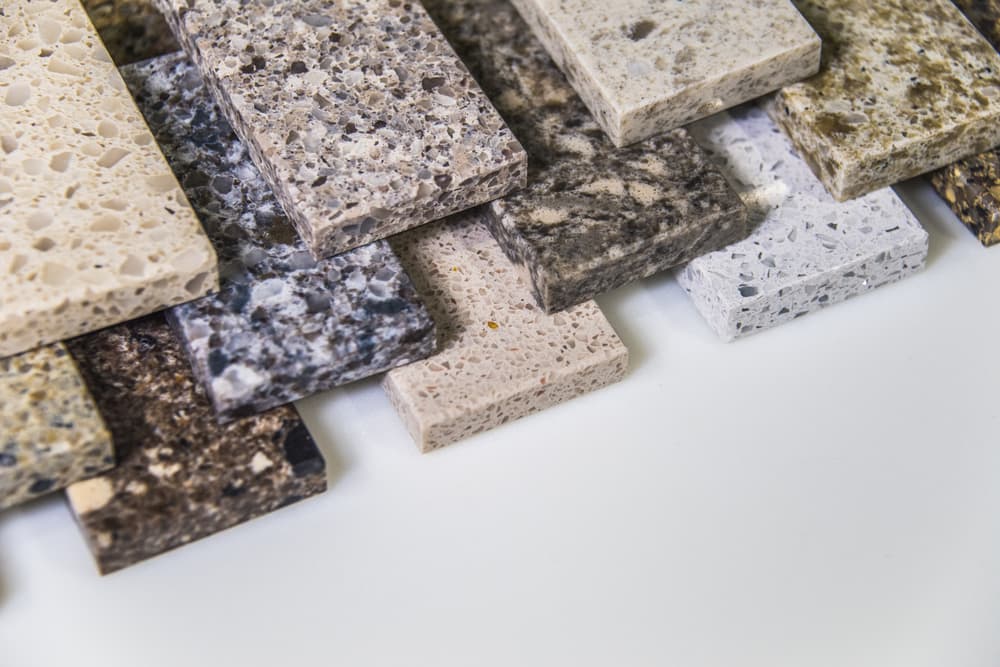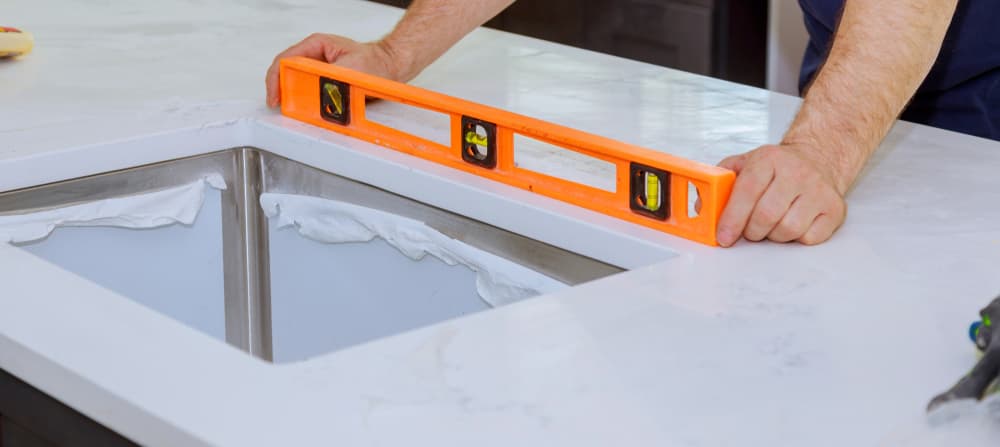 Installing granite countertops in Toronto
At Stonnik, we take pride in having installed granite countertops in homes all over the GTA. Our experts have conducted kitchen and bath remodeling jobs that involve replacing the existing
countertop with a quality granite alternative. We can help you fit the granite slab seamlessly on your counter and instantly boost the look and value of your home.
Kitchen Granite Countertops
Highly praised for their scratch- and stain-resistant surfaces, kitchen granite countertops are durable, tough, and almost maintenance-free. Property owners who choose granite countertops in Toronto are known to resell their homes at a higher price. In addition to enhancing the overall design aesthetic for your kitchen, installing granite countertops in your kitchen could also boost the overall value of your property.
The quality of your kitchen countertops also matters. Remember, these countertops and the entire kitchen space serve many purposes; it is the place where you will be preparing your meals from and where your entire family could sometimes gather. Your kitchen counter could also the place where your little angels will complete their assignments, hot dishes will be placed, and probably spills and messes will sit for a couple of hours before getting cleaned. Therefore, the countertop is only as good as the specific material it's made of, and that points to one thing – your choice of a kitchen countertop material.
Sure, acquiring and installing new granite countertops in Toronto often comes with a hefty price tag. Though the cost varies depending on the project scope, location, your preferred contractor, and other factors, the benefits associated with these countertops outweigh the initial installation and maintenance costs. Granite countertop colours can be as simple or even high-end fashion as you desire. With so many colours, patterns, and mineral inclusions available, you can be sure of finding that specific hade you have been craving for, and get a chance to transform your kitchen design aesthetic.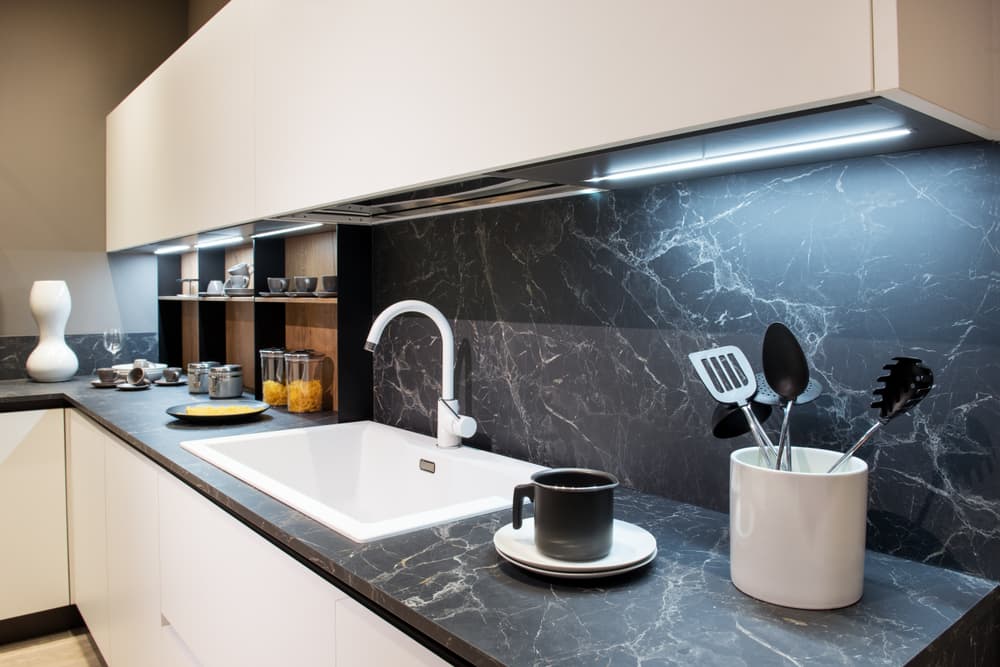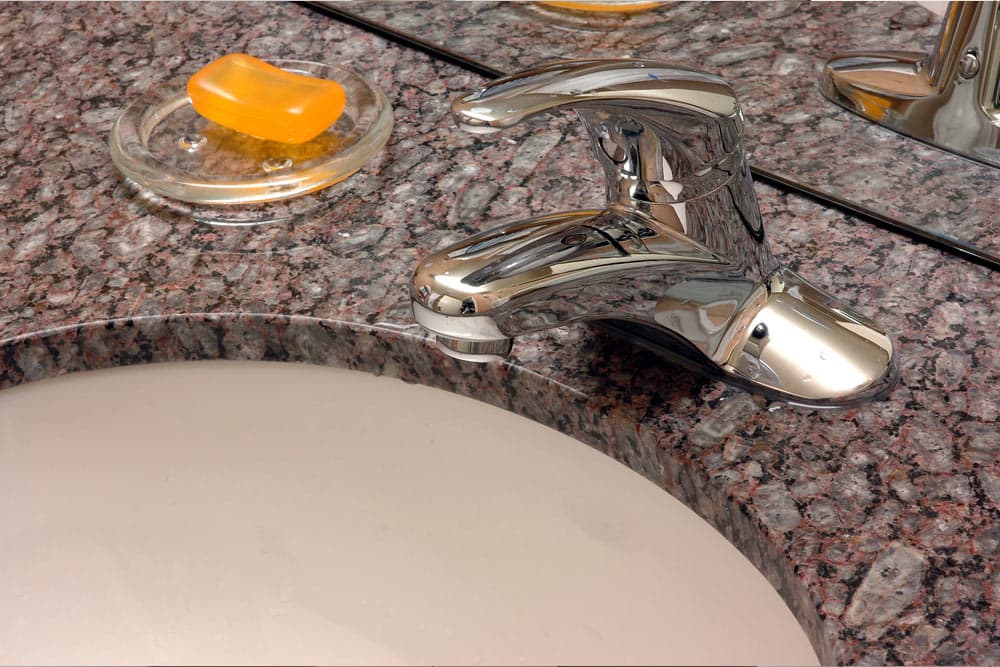 Bathroom Granite Countertops
Functionality is one of the top elements that homeowners look for when acquiring countertops for their bathrooms. Well, there is a broad range of materials that can maintain their appearance for many years, and still rhyme with your bathroom appearance and overall layout. However, custom-made bathroom countertops are exactly what most property owners are looking for. Pre-manufactured designs may also offer you a broad range of options and the benefit of an affordable cost as well. When selecting the right materials for your bathroom renovation, choose countertops with the level of durability and functionality needed for this particular room.
According to professional contractors who have been handling granite countertops in Toronto, granite is naturally beautiful. It's also incredibly durable and resistant to scratching and chipping. As a popular material used for most countertops in bathrooms across the country, granite is easy to clean. These outstanding benefits, along with the countertops' affordability, make bathroom granite countertops a favourite choice for an increasing number of property owners.
Your bathroom countertops must support daily use, whether heavy (just like a master bath – where you get ready each morning) or light (like a guest bath). Granite is a material associated with outstanding performance characteristics, and that makes it ideal for your bathroom countertops. In addition to being scratch- and stain-resistant, this material is also resistant to heat, and that means it can support heat tools such as hair straighteners and curling irons. Granite countertops are easy to clean, and that means you can keep them free from bacteria.
BEST CHOICE AWARD
What makes Stonnik the first choice of many homeowners and designers, is not only our services quality, it is the easy and clear communication our commitment to customer service. Because we do so many unique projects with unusual and exotic stones, we have a huge selection of one-of-a-kind remnants be that marble, porcelain, granite or
quartz countertops
, that are perfect for bathrooms, fireplaces, tabletops, and other small projects.