Ideal Granite Backsplash Toronto
At Stonnik, we provide a wide array of granite slabs that can be used as backsplashes. Whether you're looking for the ideal backsplash for your kitchen, bathroom or living area, you'll find something that's perfect for your space. Our granite backsplashes come in a range of colors and patterns. Each is uniquely designed to give your property a timeless appeal.
There are many benefits of adding a granite backsplash in your home. This material is not only beautiful and easy to clean but also adds immense value to your property. We'll go over the main benefits of granite below:
Backsplashes in the kitchen or bathroom need to be designed using a material that can withstand constant abuse. Granite is an excellent option due to its durability. This material is heat and scratch resistant which means you can use it in spaces like the kitchen where it's exposed to hot elements and heavy use without causing significant damage. Granite's durability is compared to diamond, which makes it an excellent choice in busy homes and commercial establishments. You can use this as a backsplash in the bathroom, kitchen or any other living space and be assured that it will last long. Granite will very rarely scratch or be damaged by stains. While care should be taken to prevent constant exposure to extreme heat, granite backsplashes do stand have proven to stand the test of time.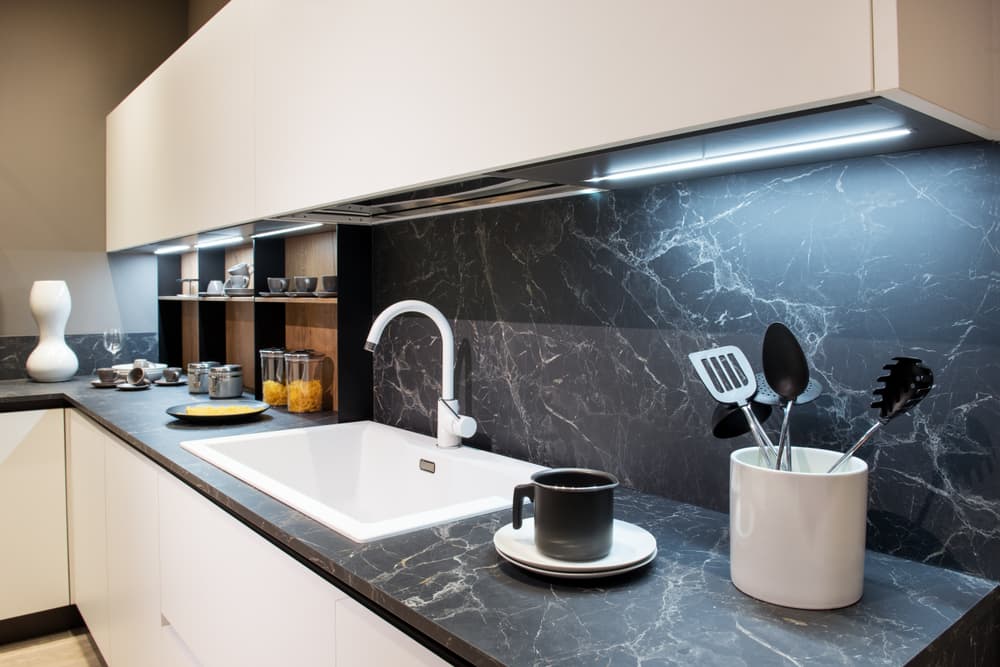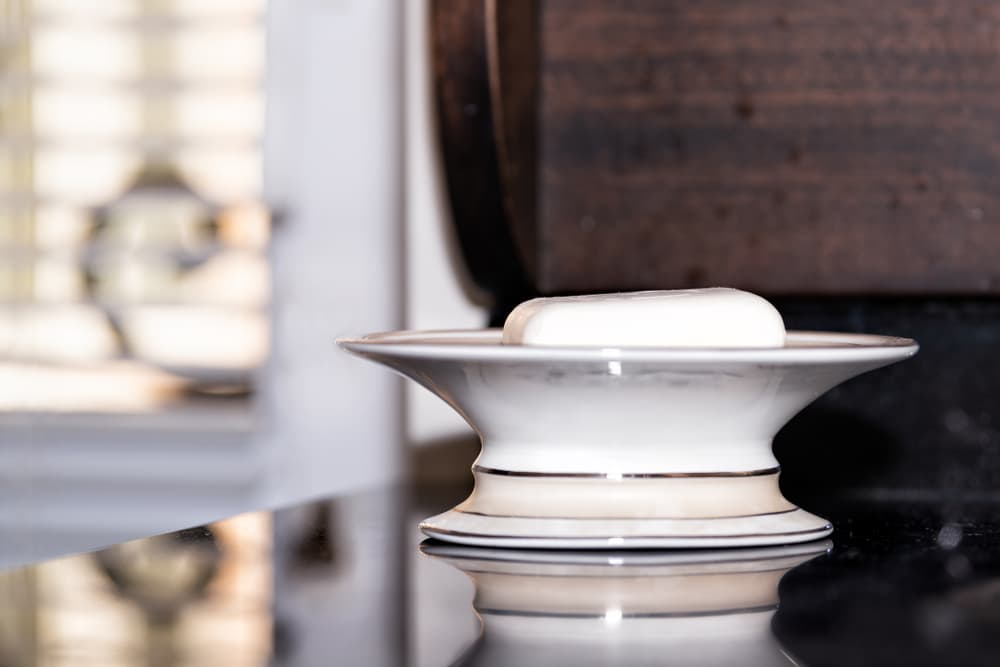 Backsplashes are exposed to all kinds of elements. The dirty water that splashes when cleaning dishes can easily cause stains if not wiped off immediately. That's why the material you choose for your backsplash needs to be easy to keep clean. Granite is sanitary so you're guaranteed that germs, food particles, and stains cannot stick on the backsplash and cause cross contamination. The surface can be easily wiped off with a damp cloth. However, it's important to note that the granite backsplash will require sealing to prevent staining when exposed to these elements.
It adds value to your property
A granite backsplash can add incredible value to your property. The material is likely to last for decades with minimal maintenance. Its aesthetic appeal can also make your property stand out from others in the market when it's time to sell.

It's aesthetically appealing
Granite is such a beautiful backsplash material. Whether you plan on adding it on your new kitchen or bathroom, the options are endless. No other stone can mimic the natural and sophisticated look of granite. There's also so many colors and patterns to choose from so it's easy to find something that complements your home's design.
At Stonnik, we provide high-quality granite backsplashes Toronto to boost the value of your home. We can help you achieve a rustic or contemporary design by matching your countertop and backsplash with the rest of your interior design. If you're overwhelmed by the many options of granite backsplashes to choose from, reach out to our customer service agent and they'll offer you invaluable advice.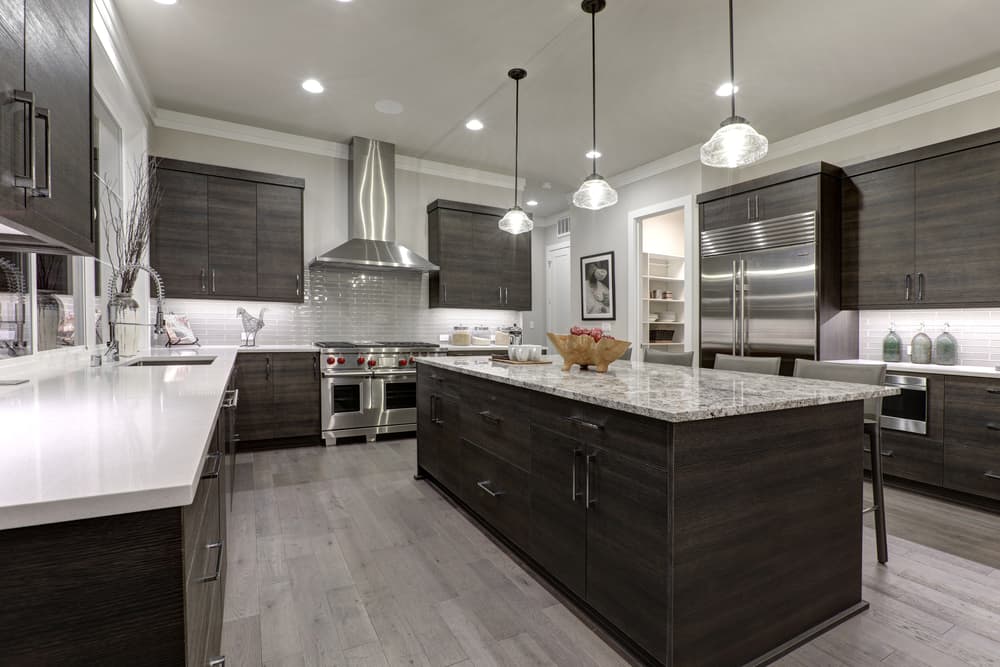 BEST CHOICE AWARD
What makes Stonnik the first choice of many homeowners and designers, is not only our services quality, it is the easy and clear communication our commitment to customer service. Because we do so many unique projects with unusual and exotic stones, we have a huge selection of one-of-a-kind remnants be that marble, porcelain, granite or
quartz countertops
, that are perfect for bathrooms, fireplaces, tabletops, and other small projects.