Kitchen cabinetry in Toronto that match Your storage needs
Kitchen cabinets come in many forms. When it's time to renovate your kitchen or invest in a new build, you'll have to choose stock, semi-stock or custom cabinets depending on your needs and budget. Stock cabinets are produced in mass so they come in specific colors and standard sizes. Semi-stock cabinets are also produced in mass but the only difference is that their sizes can be adjusted to suit your kitchen. Custom cabinets are built to the client's specifications.
At Stonnik, we strive to provide our clients with cabinets that match their storage needs. Cabinets require adequate room in your home. If space is not adequate, consider alternatives like drawers, which tend to be more practical and occupy less space.
Is it time to install new cabinets?
To determine if you need additional cabinets in your kitchen, determine how organized the space is. It's easy to de-clutter a kitchen by adding dividers, pull out shelves or spice racks especially if you have very limited space to work with.  We can help you assess your current kitchen space and determine what type of cabinetry would work best.
Find the right door style
Door style can make or break your kitchen cabinetry. The door is going to be very visible so choose the design wisely. Make sure it complements the interior décor. For instance, if you have a contemporary finish in your home, choose a door style that adds a modern finish to the space.
Identify a proper finish
Kitchen cabinets come in numerous finishes. The most popular options include laminate, paint and solid wood.  When choosing a finish, ensure that it blends with the rest of the kitchen particularly elements like the countertop and flooring. If you go for a classic wood finish, make sure you choose similar elements in the space to achieve a consistent look.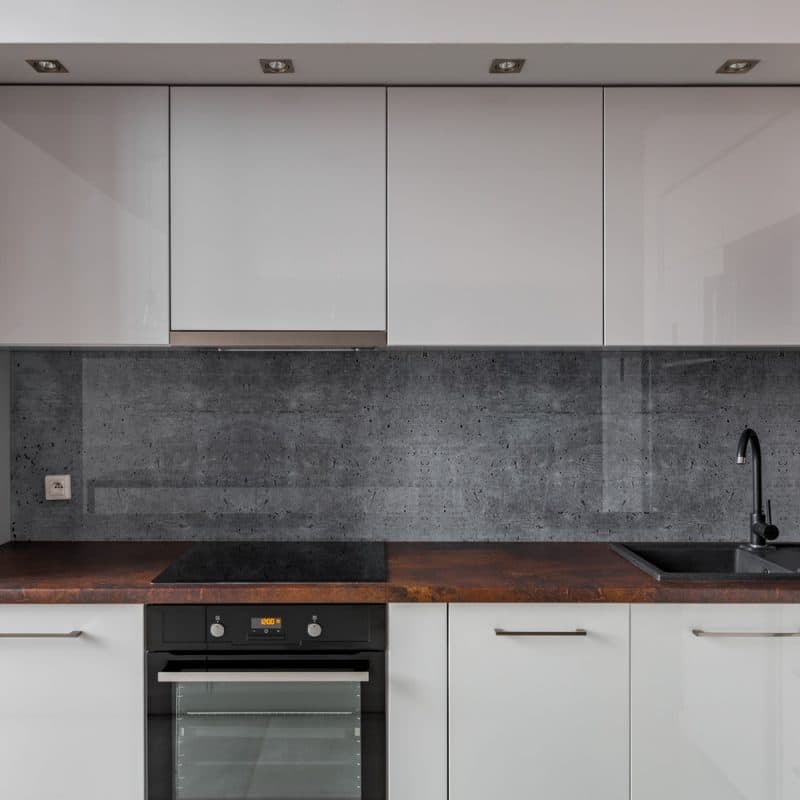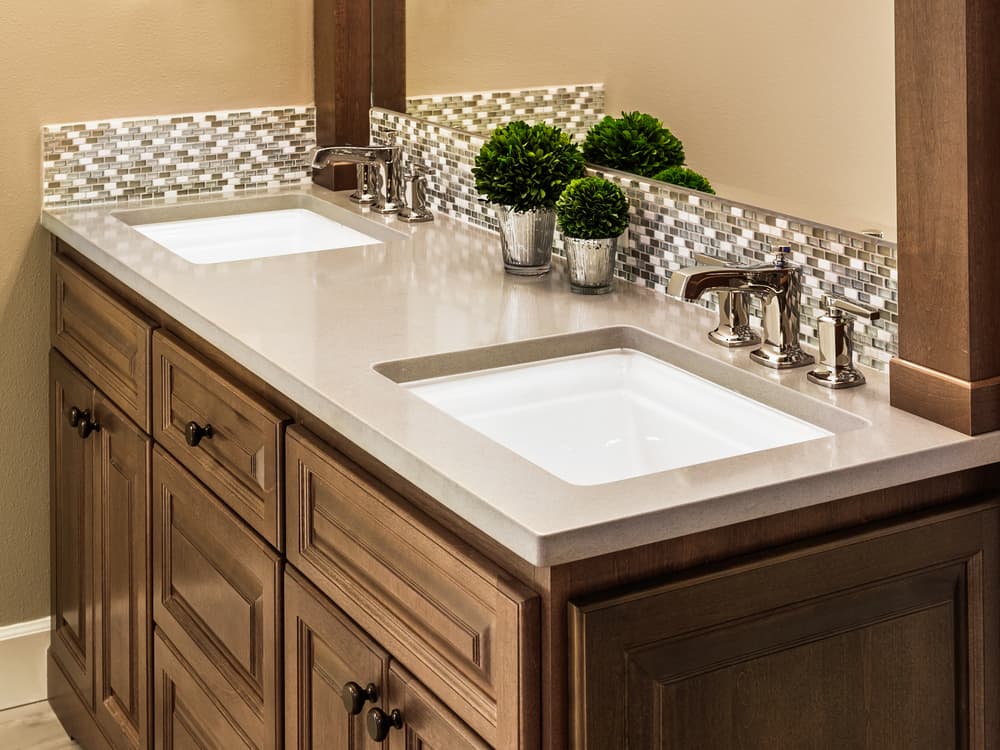 Choosing hardware for kitchen cabinetry
The hardware that accompanies your kitchen cabinets is equally important. Choose the right hardware and you'll give your kitchen the proper finishing touch. If you go for an over-the-top finish, choose hardware that's laid back to tone it down.
How much space are you working with?
Your kitchen cabinetry design should be guided by the kind of space available. You don't want large cabinets that eat up all the space and make the kitchen look cluttered. If you have a small kitchen, stay away from dark cabinets because they tend to create the illusion of a much smaller space. Be keen on the design of the cabinets you choose because it can make the space feel smaller. Popular design choice includes framed and frameless.
At Stonnik, we have a collection of cabinets from top manufacturers in the industry. Our cabinets come with reasonable warranties which give consumers confidence in their products. The warranty often covers defects and poor workmanship, which means that they can be repaired or replaced when damaged. Our team is happy to help you find quality kitchen cabinets that suit your needs and budget. Reach out to us today.

BEST CHOICE AWARD
What makes Stonnik the first choice of many homeowners and designers, is not only our services quality, it is the easy and clear communication our commitment to customer service. Because we do so many unique projects with unusual and exotic stones, we have a huge selection of one-of-a-kind remnants that are perfect for bathrooms, fireplaces, tabletops, and other small projects.